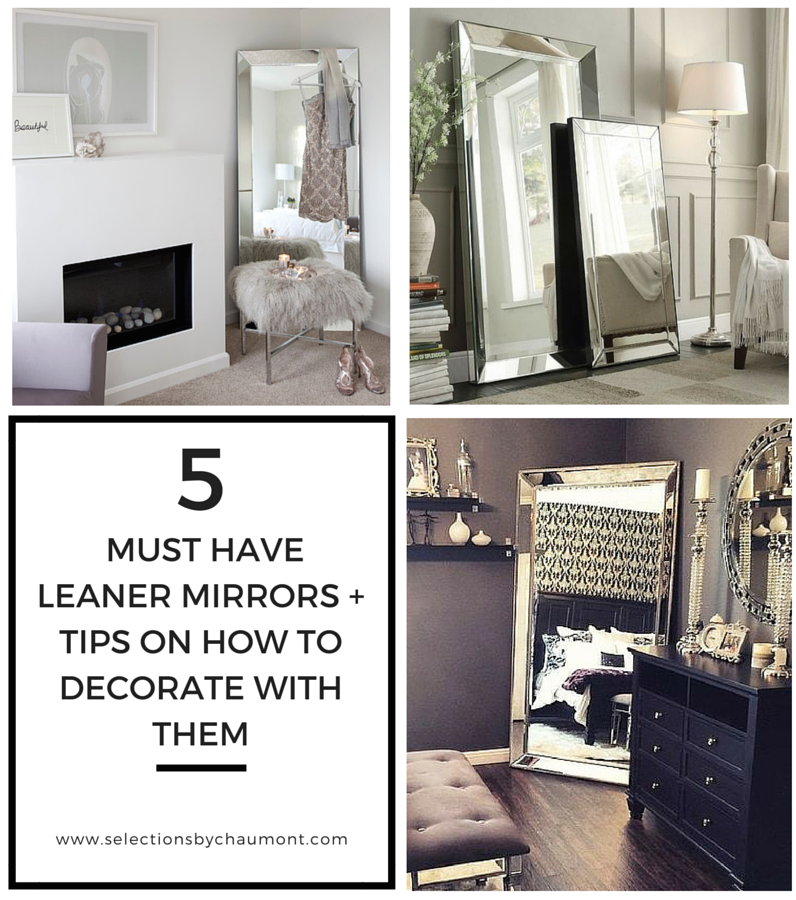 From classic to French traditional, from chic to sleek, leaner mirrors are sure to make a huge statement in your home! To make sure that you find the perfect leaner mirror for your home, we have rounded up our 5 must have leaner mirrors plus tips on how to decorate with them.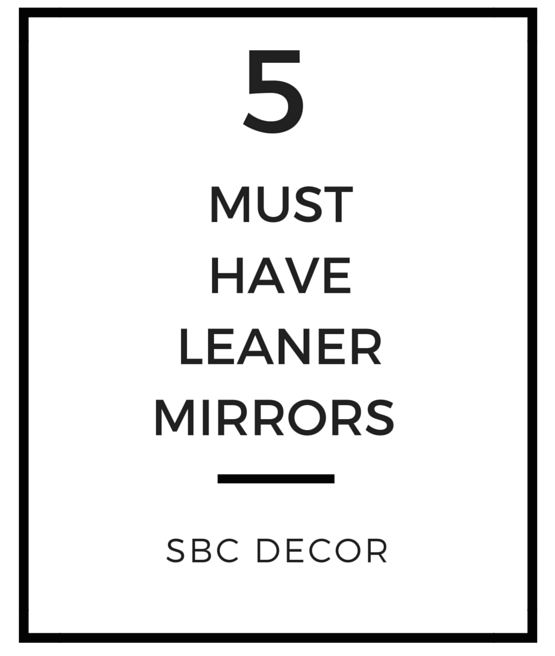 These are our 5 must-have leaner mirror that will fit in with any home decor!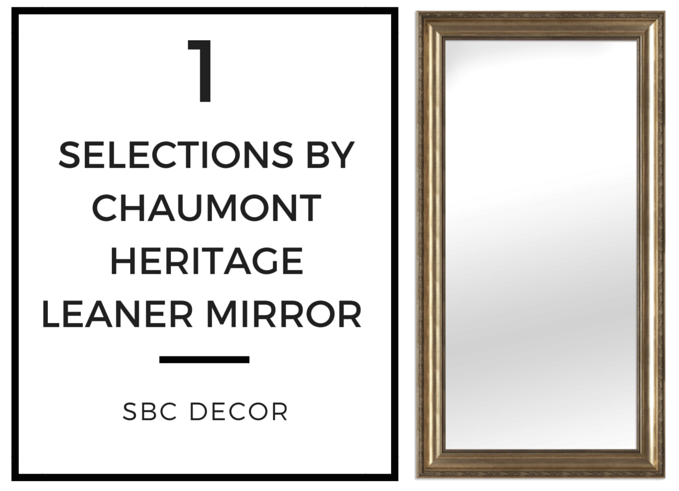 Selections by Chaumont Heritage Leaner Mirror: The Heritage Leaner Mirror is an elegant Champagne colored leaner mirror that is perfect for leaning or wall hanging. This mirror features a subtle frame molding complete with a beveled edge mirror glass.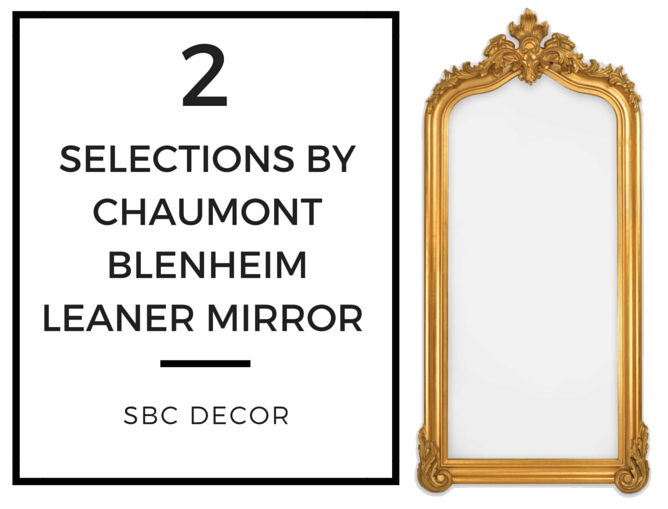 Selections by Chaumont Blenheim Leaner Mirror: The Blenheim leaner Mirror is an antique gold mirror that features traditional ornate molding. This French Traditional mirror is perfect for making a statement in any room.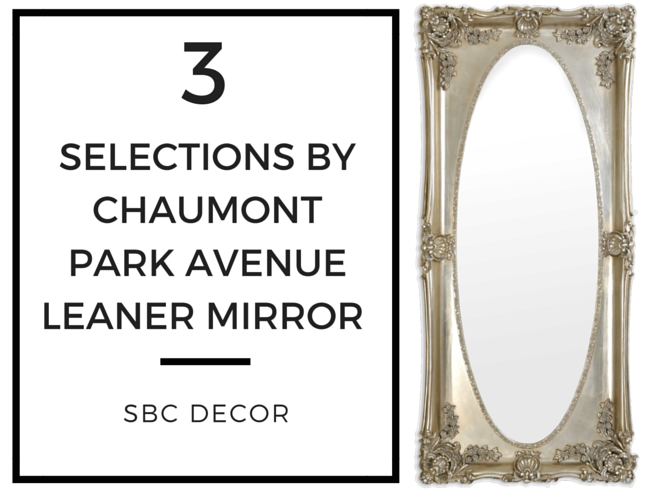 Selections by Chaumont Park Avenue Leaner Mirror: The Park Avenue leaner mirror is a French Traditional mirror with ornate frame molding and an oval mirror. The large oval mirror offers a new and fresh look that differs from the traditional rectangular shaped leaner mirrors currently available.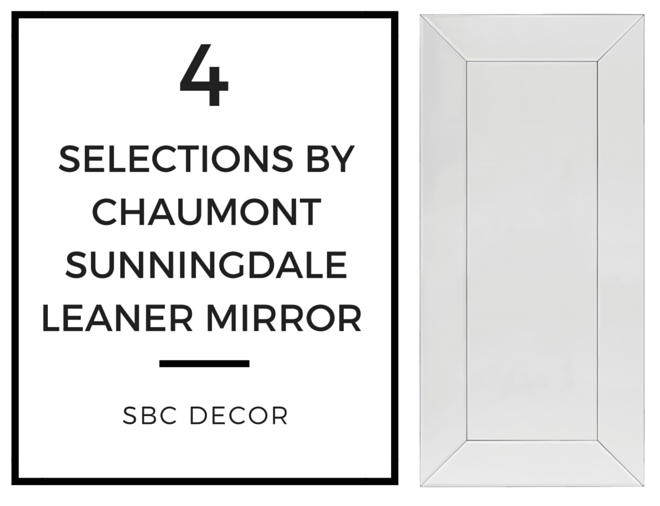 Selections by Chaumont Sunningdale Leaner Mirror: The Sunningdale leaner mirror is a sleek all glass mirror featuring simple lines and a beveled edge. This mirror will not only fit in with any style of home décor, but it also perfect for creating the illusion of a bigger space and of natural light.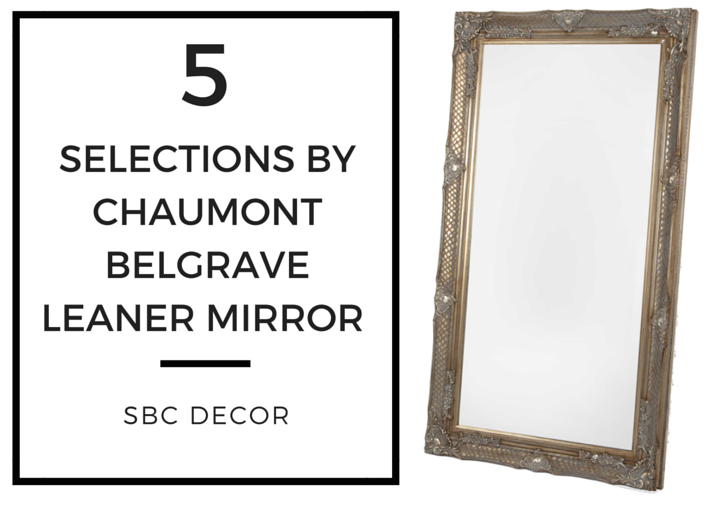 Selections by Chaumont Belgrave Leaner Mirror: This large leaner mirror features decorative molding in a antique gold finish. This traditionally designed leaner mirror will add an elegant touch to any room in your house.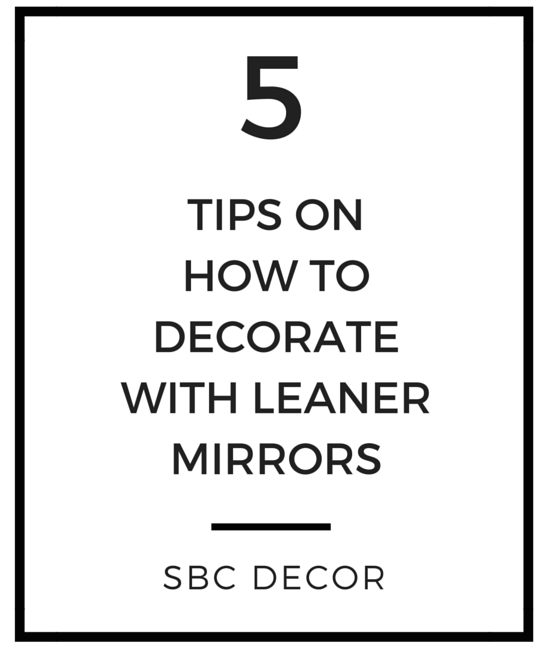 Now that you know the top 5 must have mirrors, here are some tips on how to decorate your house with them!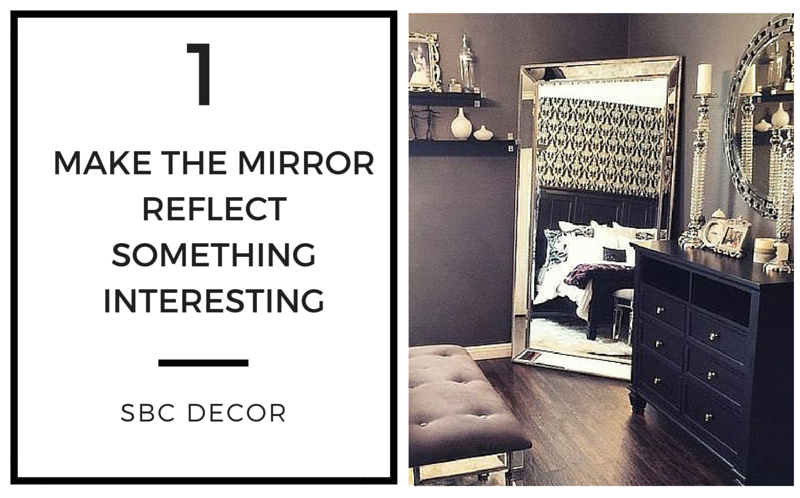 With leaner mirrors having such a large reflective surface, it is important that you place your leaner mirror in an area where it can reflect something interesting. By reflecting something interesting, like a piece of artwork or an interesting piece of furniture, you can add depth to your décor.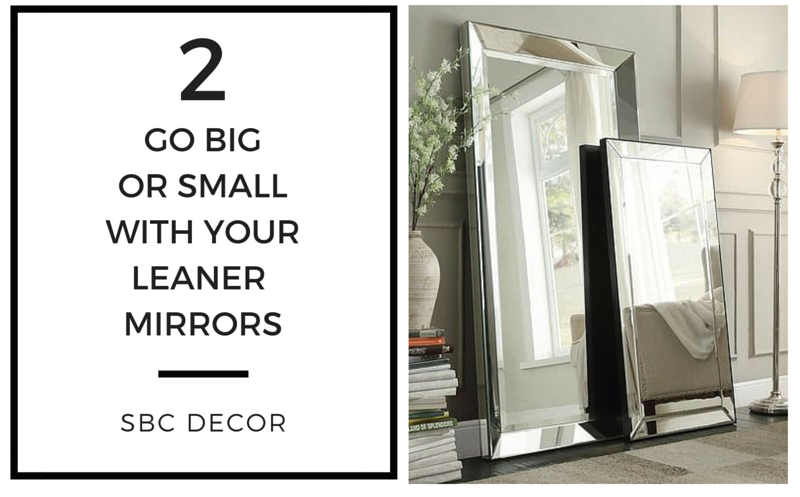 Although a large leaner mirror can be a beautiful statement piece in your home, your leaner mirror doesn't always need to be large. Add interest to your décor by layering multiple small leaner mirrors or layering a smaller leaner mirror in front of a large leaner mirror. You can find some perfect small leaner mirrors here and here.
Speaking of layering, you can also layer small accent pieces over your leaner mirror. By adding accent pieces like a small stool or table in front of your leaner mirror you can make your leaner mirror a cohesive part of your home décor.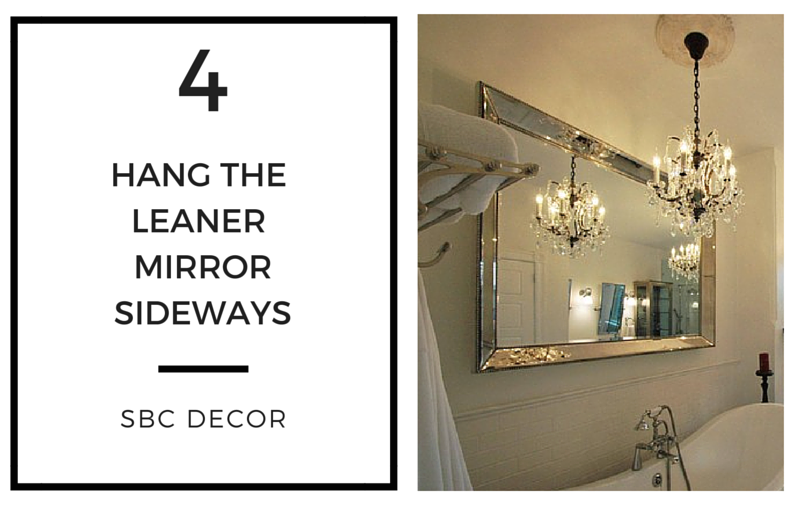 If your leaner mirror isn't making a big enough statement on its own, try hanging the mirror sideways. By hanging your leaner mirror sideways, you not only add more interest to the mirror but you can fill up any empty wall space you may have.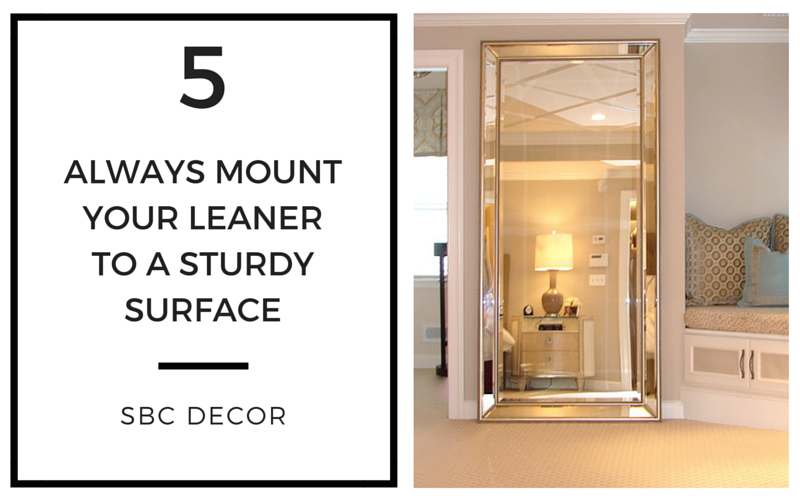 This last tip isn't necessarily a design tip, but it is very important when dealing with any kind of leaner mirror. No matter the size of your leaner mirror, always make sure to mount your leaner mirror to a sturdy surface to not only prevent your beautiful mirror from getting damaged, but also to prevent anyone getting injured from a falling mirror. Look for mirrors that include hardware made specifically for anchoring leaner mirrors (all of Selections by Chaumont's Leaner Mirrors come with the proper hardware).
With these tips, picking out the perfect leaner mirror should be no problem. Let us know your favorite leaner mirror and how you decorate your home with it!