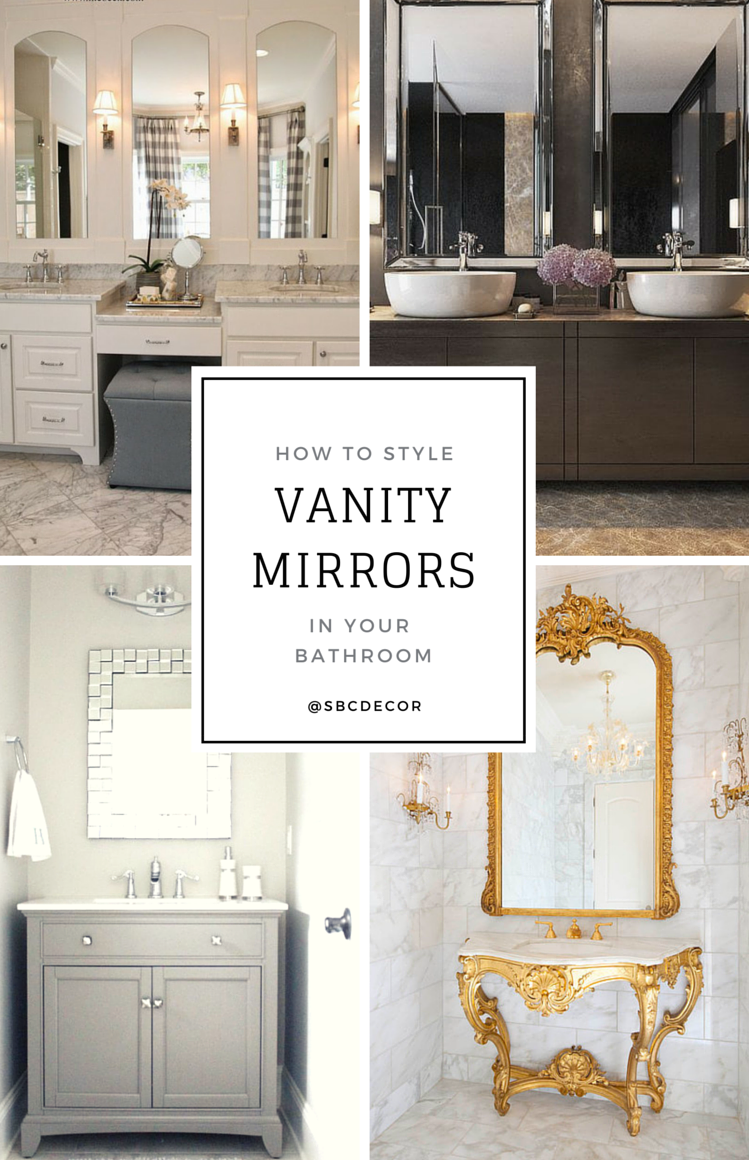 Although mirrors are a necessity in your bathroom, that doesn't mean that they can't be stylish! Mirrors for your vanity can make a bold statement or compliment your existing décor. Here are 4 easy ways to style vanity mirrors in your bathroom!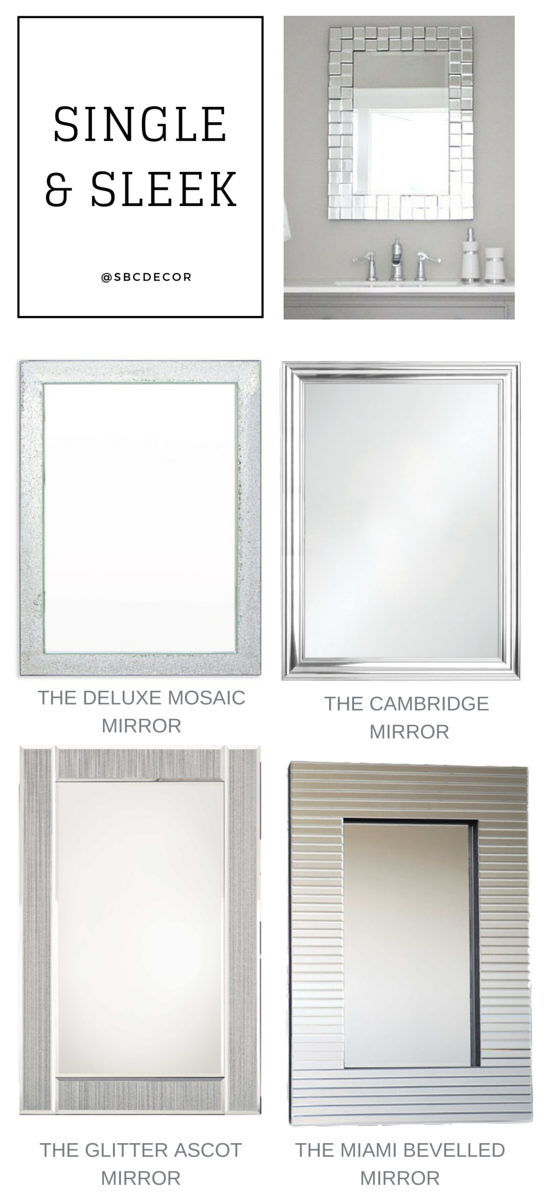 If you are looking for a spa like feel in your bathroom, go with a simple and sleek mirror. The simple lines and all glass appearance will go with any vanity decor. To achieve that spa like feeling in your bathroom, use SBC's Decorative Mirrors in Deluxe Mosaic, Cambridge, Glitter Ascot and Miami Beveled (coming soon).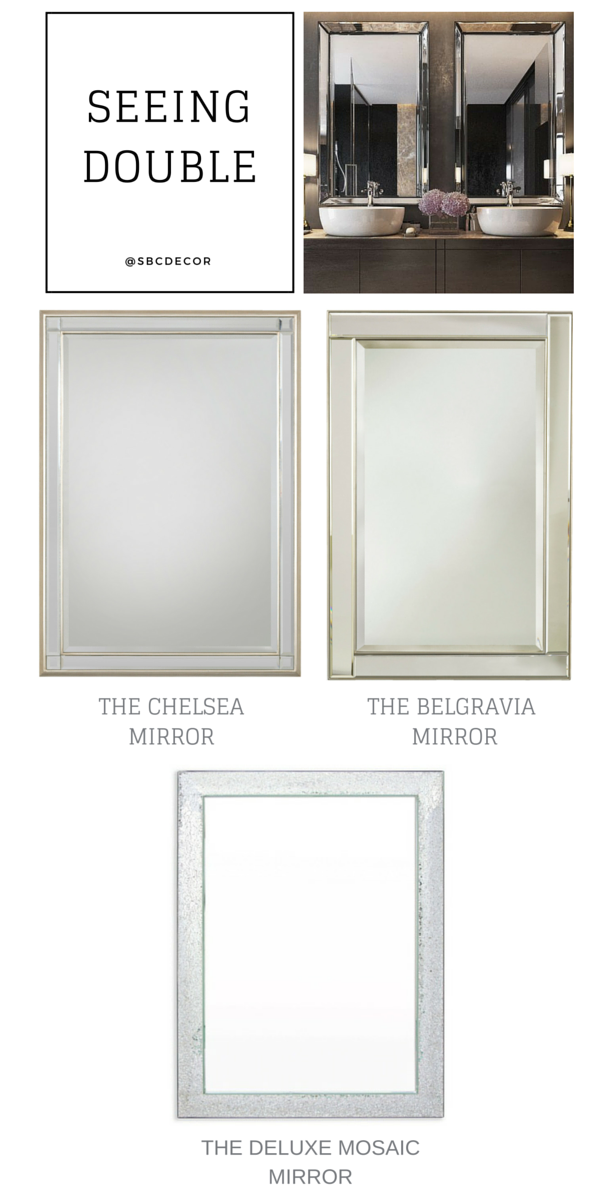 Seeing double isn't always a bad thing, especially when it comes to mirrors hanging over your vanity! By hanging two mirrors in your bathroom, you not only compliment double sink vanities perfectly, but it can also fill any empty space you may have in your bathroom. Get the look using SBC's All Glass Mirrors in Chelsea, Belgravia and Deluxe Mosaic.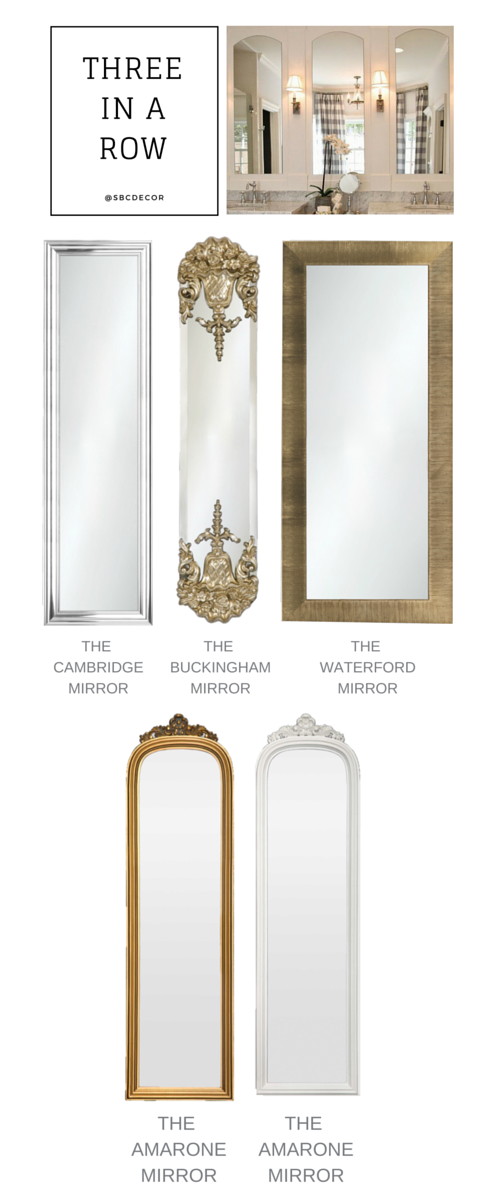 To add a unique touch to your bathroom, hang three of your favorite mirrors above your vanity instead of two! By adding a third mirror, you instantly add interest to your bathroom without having to re-decorate! Get the look using SBC's Cambridge, Buckingham, Waterford, and Amarone (Gold and Cream) Decorative Mirrors.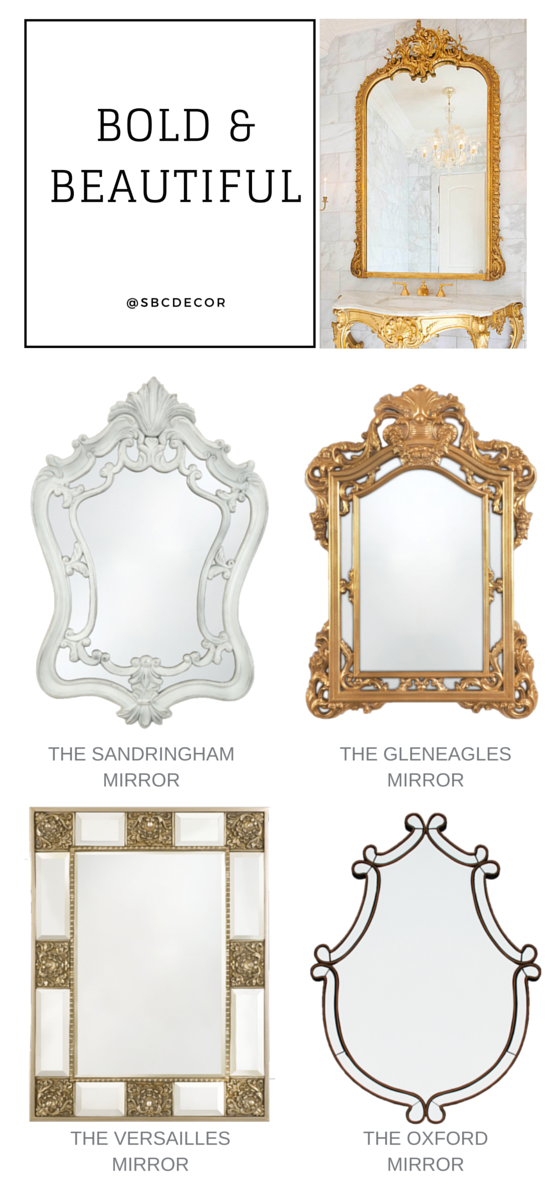 Most bathroom mirrors are fairly simple, so make a bold statement by going out of the norm! Choose mirrors that feature rich colors, decorative molding and unique shapes to add interest to your bathroom. Make a bold statement with SBC's Decorative Mirrors in Sandringham, Gleneagles, Versailles, and Oxford.
Any of these 4 styles are sure to make a statement over your bathroom vanity! Let us know your favorite style and be sure to tag us on any social media using #sbcdecor !