There is something about the words French Traditional that makes you feel like you should be walking the halls of Versailles. French Traditional Décor features intricate detailing, beautiful deep molding and beautiful antique finishes. Here are some of our favorite French Traditional SBC mirrors!
Sandringham Wall Mirror: With more of a French Country design, the Sandringham features an antique white finish giving it the perfect mix of classic and weathered design. Similar to the Gleneagles, the Sandringham also features dual molded borders that instantly makes it a statement piece.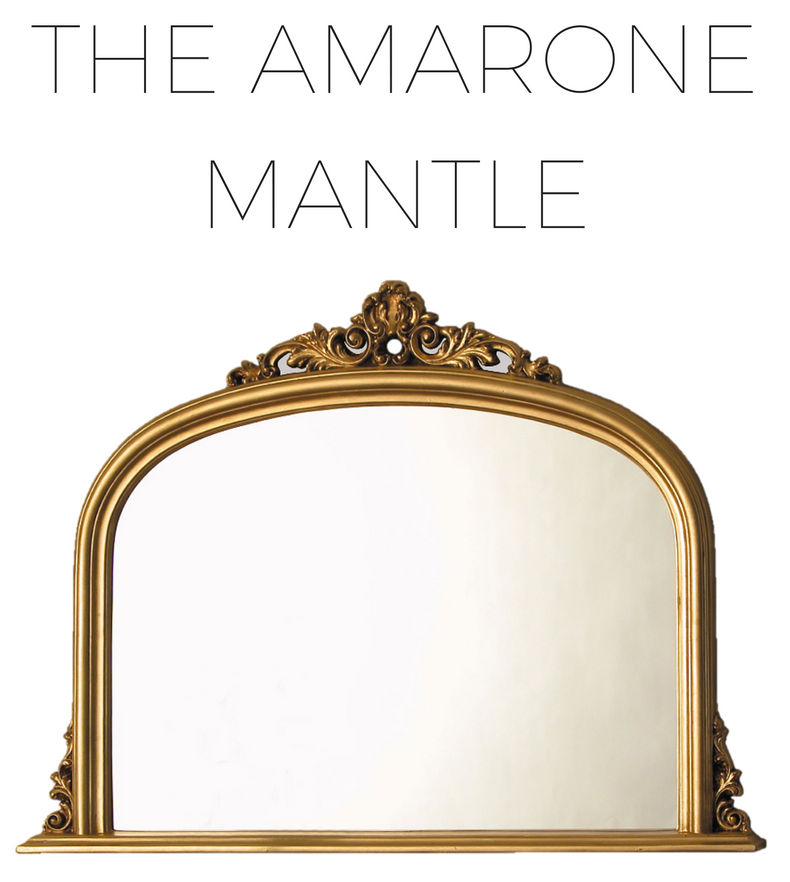 Amarone Mantle Mirror: The Amarone Mantle Mirror features beautiful traditional molding and a crowned top in an antique gold finish. If you want to make a bold statement with your mantle, going with a French traditional piece such as the Amarone Gold Mantle mirror is the way to go!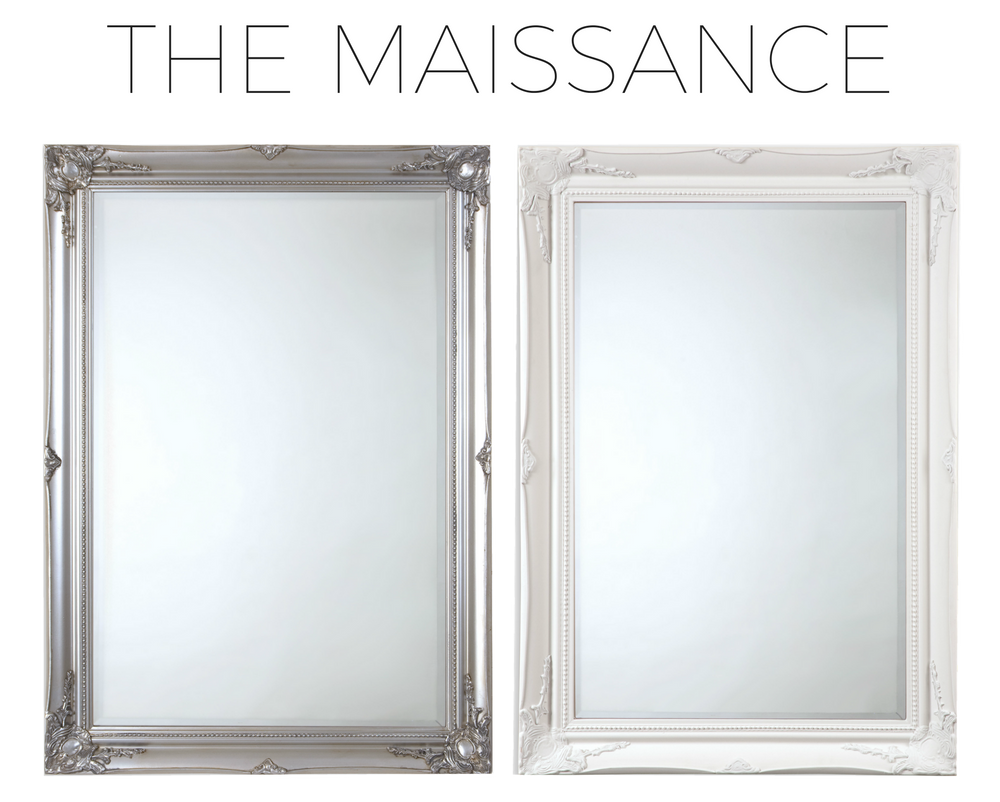 Maissance Wall Mirrors: The Maissance Mirror is a traditionally designed mirror that features decorative molding and a beveled edge mirror. Available in two colors and two sizes, the Maissance Mirror the perfect French Traditional touch for any space!
Belgrave Leaner Mirror: The Belgrave is a large leaner mirror that features decorative molding in an antique finish. This traditionally designed mirror will add an elegant touch to any home décor.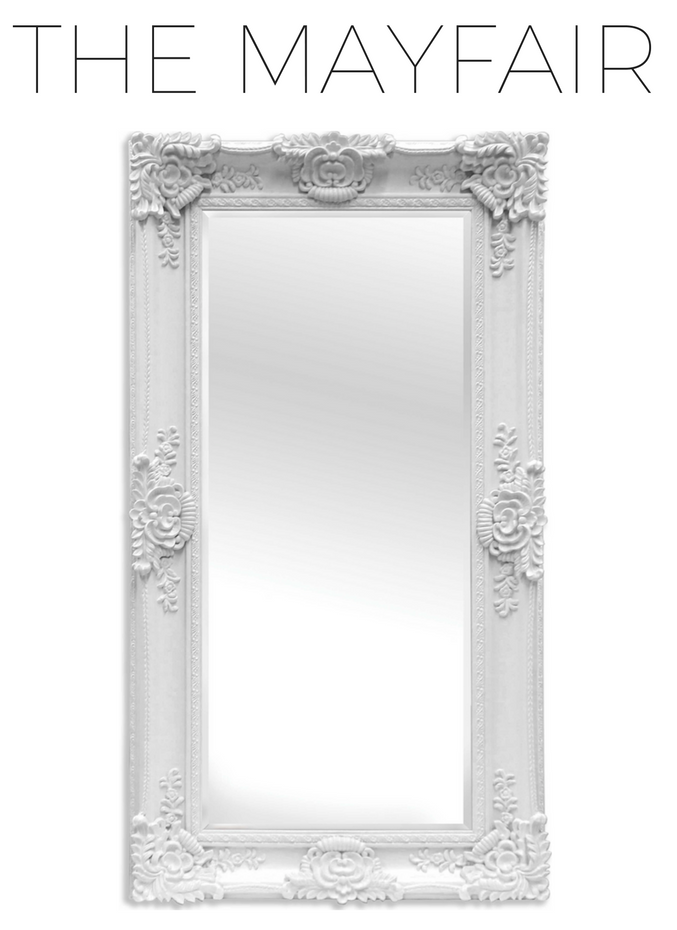 Mayfair Leaner Mirror: The Mayfair Leaner is a beautiful, traditionally styled mirror that features deep swept molding and a beveled edge mirror. Its decorative molding and white finish make for a simple yet bold accent piece for any room! The Mayfair Collection comes in four finishes and is available in full length and large wall mirror sizes.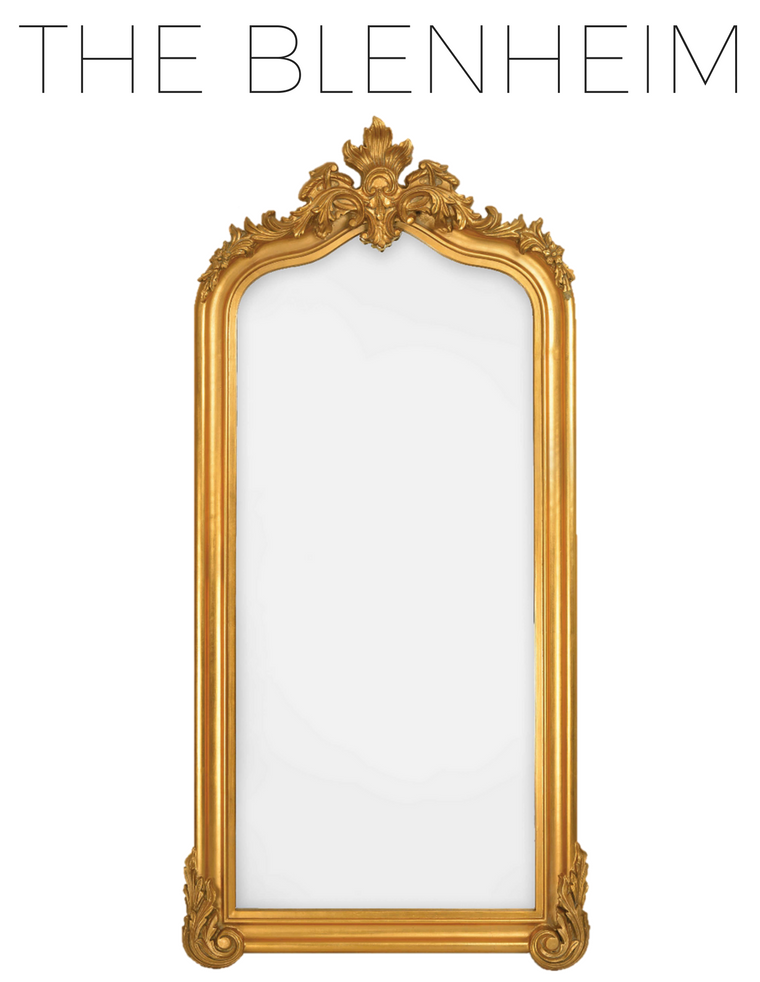 Blenheim Leaner Mirror: The Blenheim is an antique gold leaner mirror that features traditional ornate molding. Standing at almost 90 inches tall, this French Traditional Mirror is sure to make a bold statement in your home! The Blenheim Collection is available in Matte White and Antique Silver.
These are our favorite SBC Decor French Traditional Mirrors, let us know which are you favorites!